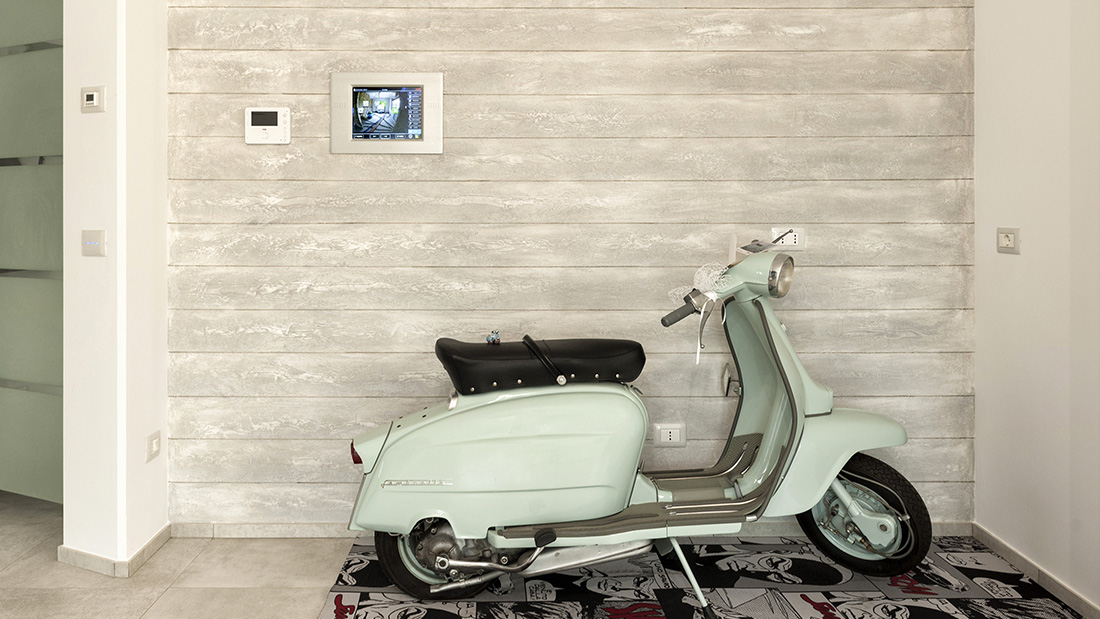 06 Apr

AVE technology and design in a sophisticated home automation villa

AVE home automation is the hi-tech heart of this splendid Italian villa in Cupello, in the province of Chieti. AVE design and technology are expertly combined to offer a new way of living.
Distinctive elements are the elegant touch screen supervisors, that are installed on the walls of living area and in the bedroom in order to allow the control the home in a comfortable and completely intuitive way. Through touch screen the property can handle the most basic functions such as lighting control (on / off), adjust the brightness through a dimmer, the multi-zone temperature or air conditioners management (through a special IR interface), up to more complex ones such as the supervision and control of intrusion detection systems, the opening and closing of the main electric drive systems (roller shutters or motorized curtains), monitor the consumption of electricity, water and gas (through a load control device) or activate pre-set scenarios in order to re-create the ideal ambience according to different situations.
It's enough a touch to understand that everything has changed. Perfectly coordinated with supervisors, Young Touch front plates make touch technology a daily reality. In addition to allowing the control of integrated automations, the front plates are transformed into real integrated furniture. Among the 15 available colour's variants, the property has chosen Young Touch white plates with exclusive 3D effects. Maintaining the same ultra-thin design, the plates thus assume greater visibility and bring in rooms a unique personalized touch.
AVE Young plates have been combined with Domus 100 wiring accessories series, where the white colour is enhanced in all its splendour.
It only takes one touch to understand that everything else has been left behind, forgotten, old-fashioned. Ave Touch is ...

See all the details of AVE design, from the technology to the materials. AVE produces the catalogue for presentation of ...